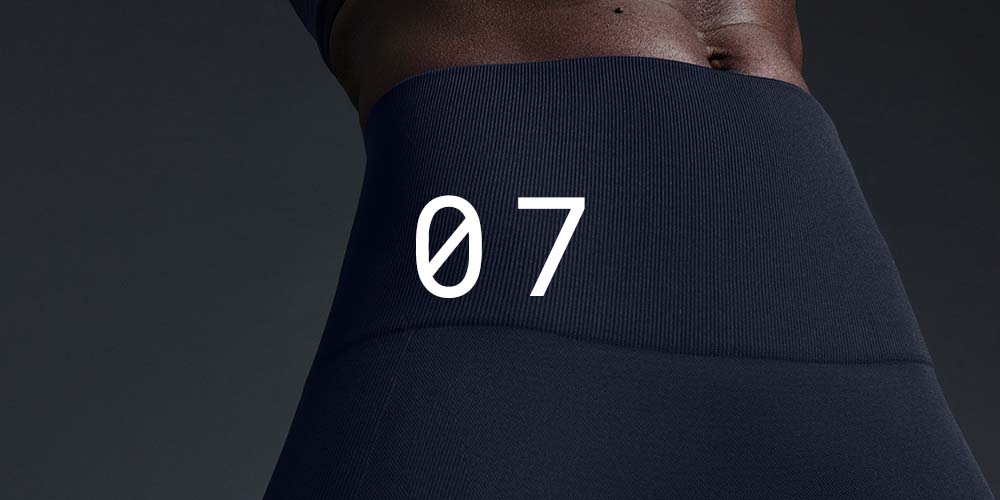 WHAT'S SO GREAT ABOUT SEAMLESS?
Seamless leggings. It's a phrase that has built up quite a reputation in the world of women's activewear. Sculpting, lifting, supportive and thick enough to keep your underwear from showing no matter what you're up to. But are they really? Not all seamless are created equal. Often so thin you can see right through them and ultra stretchy to the point of showing every lump, bump and dimple. 
We're breaking down what goes into super-sculpted perfection and what you might want to consider before ditching those stitches.
What Makes Seamless, Well, Seamless?
It may seem obvious, but the lack of seams. What's so unique about seamless leggings is the way they're made. They're knitted on specialist machines that knit fully circular tubes to create that 'seamless' look and feel. Being knitted to shape also
 means minimal waste in the production of the garments, compared to traditional cut-and-sew leggings  So less waste. 
The thing to keep in mind with seamless is there technically are a few seams involved. Don't panic just yet, it gets its name from the fact that there are no
external

 
seams. And the internal seams they do have
— the gusset and inside-leg — 
creates the shape and allows room for your butt. Think of the gusset as your shape enhancer as seamless leggings without this tend to not be as sculpting, and the shape of our gussets banishes away the dreaded camel toe.
Historically, seamless wasn't actually all that appealing. But it was young and naïve then, we hadn't yet tapped its true potential. Even now, most seamless on the market is thinner than what we create. When seamless first popped up, it was a cheaper way to create a simple, straight-forward legging. And cheaper production led to cheaper materials being used in its formation, making them far from squat proof.
What's So Special About LNDR Seamless?
We realised we could use the technology with a higher grade of elastane to create high-compression, high quality leggings. They had to have a high waistband and we made it extra wide so they'll keep your mid-line tucked and supported. The way in which they're knitted even allowed for strategic panels that shaped and sculpted as well as allowing breathability and mobility. So every time you see that slightly different knit in the legs of our seamless range, that's been specifically placed to either increase compression for additional support, allow breathability in those all-too-commonly sweaty places, or allow for more mobility in key movement points around the leg. 
It took 100s or prototypes to get a higher-grade elastane to allow for higher stretch and sculpting ability while ensuring zero restriction of movement and complete sculpted comfort. Not to mention higher recovery so they felt like new wash after wash. Our seamless leggings weren't designed to be a barely-there feel, where most brands use 44-grade elastane, we use 78. It's more expensive and more difficult to work with, but it's worth it. It makes our leggings highly-sculpting and thick enough to keep you covered and having 0 concerns about if the guy behind you can see your underwear when you squat. He can't, not even if he tries.
We put a lot of time and effort into the suppliers we use, and even our lowest-compression seamless leggings are significantly higher compression than our competitors. That's because of the quality of the elastane and the yarns we use. And just to make this already high-compression, butt lifting, waist sculpting leggings even better, we use polyester fibres that are 100% recycled.
How? Our supplier
has machinery for the recycling of post-industrial and post-consumer products. This technology allows them to re-use waste from textiles and plastics and subsequently give them a second life in the form of fibres for our leggings. By choosing suppliers that continue to work towards a zero-waste production system, we're continuing to take steps to grow the textile industry into a greener industry that helps to preserve the environment.
Let's Talk About Butts
Because yours is never going to look better than it does in a pair of our Super-Sculpting Seamless tights. Our Chisel 7/8 are our highest-compression, and some of the most high-intensity sculpting leggings on the market. Great if you want to feel snatched and supported, but not the best for casual yoga and weekends on the sofa. Unless you like looking like a goddess in your living room, we know we do.
Then there's the Chisel Light, still intense compression, but not quite the intensity of the Chisel, just a hair below really. You can easily tell the difference between the two due to their marl-effect textures and the racing stripes around the waist, which conveniently pair with our Aero Dynamic sports bras, in case you were wondering.
Finally, there's the Streamline. One of the oldest leggings in our collection, just with lots of updates and name changes over the years. Still sculpting with its thick, supportive waistband and panels that curve and lift your bum to the point of it being a criminal offence, but definitely a more relaxed feel than the Chisel & Chisel Light. Essentially where you want to be if you want a high-compression legging
 without the intensity of the Chisel.
Then there's other pieces like our Sculptress Bike Shorts (think Chisel 7/8 but in shorts), Aero Dynamic sports bra and Blade sports bra. They all fall under our seamless range, and offer similar sculpting and compression abilities.
Want to try a pair for yourself? We thought you might…
Sound a LITTLE on the intense side? We get it, our B
etter-Than-Naked, Peach Perfect and Plush Supreme leggings offer a totally different feel on the body for those that prefer lighter weight, smoother surface or an ultra-soft feel.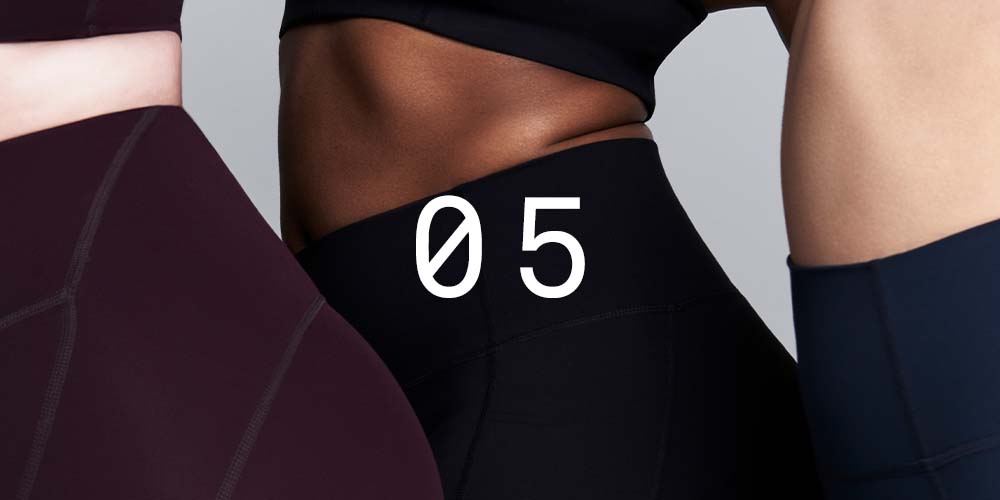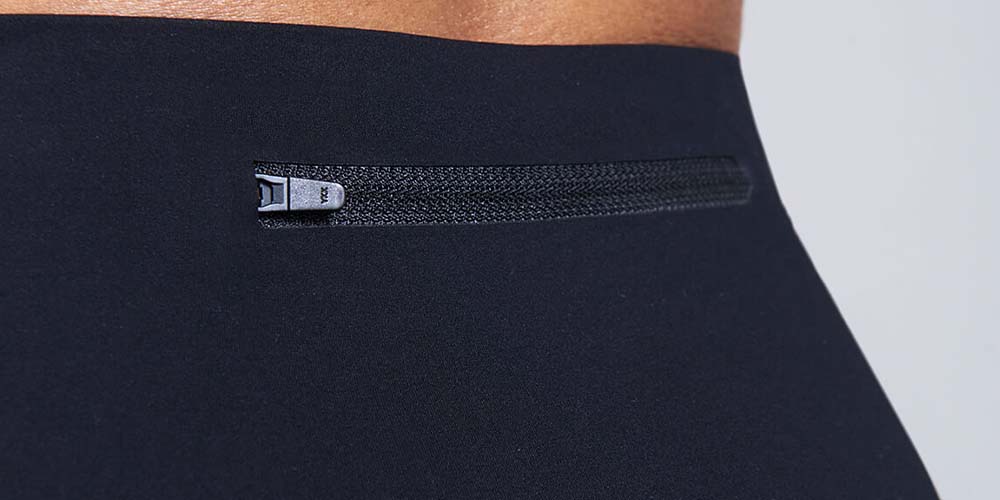 OUR BESTSELLING SEAMED LEGGINGS
Seamless is where we started. That high-intensity compression may be our most sculpting, but what if you want something a little lighter, something that feels like a second skin, something with POC...
Read more